A Different Approach
My personal values and beliefs are intertwined within each of the personal energetic services that I offer. From the beginning of my journey into the helping profession, I made a promise to myself that each individual that crosses my path would be treated with the utmost respect as if they were a part of my own family. Nothing short of this personal commitment would be acceptable.
Every one of my patrons will receive a unique, one-of-a-kind customized program tailored to their own specific needs. The individualized nature of each of my services allows for a unique and personal experience.
As I value the feedback from my patrons, I never demand or solicit testimonials from them, but, welcome all thoughts, regardless of the outcome.
Quality Over Quantity
My personal and work experiences have taught me to always under promise and over-deliver my services. I have never sacrificed quality over quantity, and I never will. The personal satisfaction of my patrons is what drives me to always deliver the best service and experience for them. I believe in honoring each person as they are, with all their strengthens and weaknesses.
Although a person can tell a lot about a personal consulting business or service by gazing at their website, the true test is determined by the feelings, thought, and experiences of its patrons. Explore the testimonial page and read what individuals are saying about their personal experiences with subliminal energetic services.
Energetic Hypnosis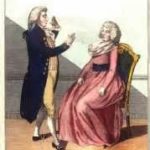 Charles, 81
South Florida
After we dealt poorly with a product recall, we were worried that our business was going to faJoseph had marketing people who could tell us how to promote our products, but nobody could tell us how to regain our customers' trust and loyalty. NTP's Marketing Makeover put us back in the game.
Lisa, 50
South Ohio
We knew we had a great product, but we didn't know how to take the business to the next level so that we could see real success. The comprehensive Dynamic Growth program offered by NTP worked with us every step of the way so we could grow our company without sacrificing our company spirit. We just made Fortune 500!
Joseph, 21,
North Florida
Janet, 49,
Joseph, 21,
North Florida
Janet, 49,
Joseph, 21,
North Florida
Janet, 49,
As a long-time student of energetic hypnosis and bioenergy healing, I have learned to appreciate the various modalities, protocols, and disciplines that are available to enhance one's personal and professional development. My interest in hypnosis goes back to my high school days when I stumbled upon a book by Frank S. Caprio, M.D. and Joseph R. Berger, named, Helping Yourself with Self-Hypnosis. For many years I would refer back to this book for support and guidance in my personal and professional journey. The benefits I received from learning the art of self-hypnosis and hypnosis, in general, have molded my belief that with proper care one can free themselves from limiting beliefs. Everyone has the tools needed to overcome life's challenges, and my role is to facilitate the process in order to help you achieve your personal goals.
My professional education, training, and experiences have provided me with the skills to deliver outstanding personal energetic services designed to meet one's individual needs. The main focus of my experiences as an educator, counselor, career development specialist, and corporate trainer, has always been to teach individual's effective ways to improve one's life. That has been and always will be my main personal and professional mission!
Professional Educational Credentials:
Masters Degree, Counselor Education, University of Central Florida

Bachelor Degree, Psychology, Stetson University
Professional Training and Certifications in Hypnosis:
Florida Institute of Hypnotherapy, Tampa, Florida.
– Certification as Hypnotherapist, (300 required hours of training)
Center for Counseling and Consulting, Orlando, Florida.
– Certification in Clinical Hypnosis, (50 required hours of training)
The Australian Academy of Hypnosis
– Certification in Energetic Hypnosis, (150 required hours of training)
Professional Training in PureBioenergy:
Certification in completion of Level 1, PureBioenergy Training

Certification in completion of Level 2, PureBioenergy Training